Randy Jay Haydt wins the 20th Anniversary Season Opener at Randy's Raceway with a strong TYCO Modified feature event win
We want to extend a SUPER-Thank You to everyone who attended last night. 22 Racers for opening night is unreal. Thank You so much for the support in kicking off our 20th Anniversary season in grand style.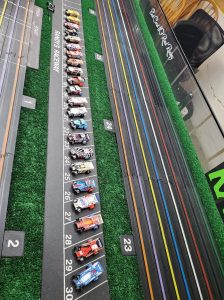 The veteran owner of Randy's Raceway showed on Tuesday night that he is ready to slay the dragon in this 20th anniversary season. Randy Jay Haydt cruised to a popular feature event win with only 1 segment win on the night, But a very consistent and competitive run. Finishing in 2nd place was Jim LeVan, Jim scored 2 segment wins in his #63 Mod and showed that he is ready for battle in this special season. The final spot on the podium goes to Shaldon Hiester. Sheldon returning to race at Randy's Raceway for the 20th anniversary season had 1 segment win. Sheldon finished 17 track segments out of the 2nd place position.
4th – Tom Wenner (4 Segment Wins)
5th – Michael Mackaravitz (4 Segment Wins)
6th – Matt Light (2 Segment Wins)
7th – Bill Decker (2 Segment Wins)
10th – Toby Reinhard (1 Segment Win)
11th -Timothy J. Bowers Jr. (1 Segment Win)
12th – Eric Beard (2 Segment Wins)
13th – Shane Hiester

Incredible field of drivers for opening night. Great to see the many of the old-timers and some new drivers. Tight racing is the name of the game – Winner won by 1.5 laps. 2nd to 3rd was separated by only 17 segments. 3rd to 4th – was separated by 8 segments. 4th and 5th tied – Tiebreaker was used to separate both. 4th – 5th – 6th – separated by 11 segments. Some extremely tight racing by everyone. Randy rolled the dice and a teardown of 3 racers was done. Randy, Jordan and Tom Wenner were torn down post race. All cars passed tech. I think the ballots are still being counted on the personal awards. The clipboard blunder and racing another car were popular suggestions for driver of the week. Randy's personal parking spot is going to get some use. Thanks for supporting us, We hope to see you all back next week.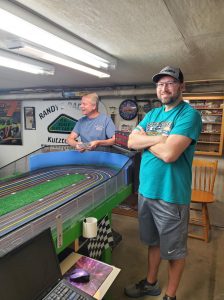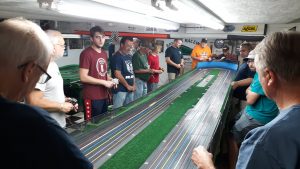 MORE PICTURES OF RANDY'S RACEWAY
20th SEASON OPENER